The digital nomad lifestyle is not new, by any means, as is remote work or work-from-home. 
However, with many workers having experienced the benefits of alternative work setups during the pandemic, working from anywhere but the office has become a viable and attractive option. Indeed, ​many of the best countries for digital nomads have anticipated this shift, after witnessing an exponential rise in remote workers within the last few years.
Now, with travel restrictions easing up all over the world, more desk-bound-workers-turned-remote workers are keen to stretch the flexibility of their work setup. After all, if you can bring your work home, can you not also bring it anywhere?
Benefits of the Digital Nomad Life
Why choose the digital nomad lifestyle? Here are just some of its cool benefits:
Combine the joys of travel and work
We're all so used to compartmentalizing travel and work — but digital nomadism shows we don't have to. What's even better about digital nomadism is that it allows you to experience a whole new place for a longer period of time so you can fully immerse in it, unlike you would on a typical three-week vacation.
More inspiration and motivation
What's a better motivation and inspiration to finish work than the promise of travel? But this time, no need to take days off. You can squeeze in work and a beach or museum trip all in a day.
Better opportunities for breakthrough ideas
Feeling stuck in a rut? Traveling while working allows you to free your mind from the confines of the office, inspiring new and exciting ideas that you can instantly test and apply on to your output.
Way to stretch your adaptability
Living in a new environment and adjusting to a different culture are the best ways to push you out of your comfort zone. Working under flexible and unpredictable conditions tests your patience, adaptability, and maturity.
Flexibility — decide when, where, and how you work
You keep your clock when you work as a digital nomad so you have full control over your work. Work extra hours to fund an expensive trip, or spend fewer hours in front of your laptop and enjoy more time traveling on a shoestring — it's your choice.

Ready to shift to the digital nomad life? Read on for a list of the best countries for digital nomads and find out which spot is the best option for you and your needs.
Considerations When Choosing a Location as a Digital Nomad
Deciding on the best country to be a digital nomad this year or in the near future? Don't pick your destination at random. Make an informed decision by looking into the following:
Are you planning to stay in a single country for longer than a month? Check the visa requirements first. Some countries are starting to offer digital nomad visas so look into that if it's something that applies to your needs.
Reliable Wi-Fi connection
Apart from your laptop, Wi-Fi is a must for your work needs. Some countries are better connected than others, so you might want to consider destinations with faster and more stable internet connections.
Even if you're earning your keep as you travel, you still need to make sure you can afford to live (and travel) in your destination of choice. Consider looking into the cheapest countries for digital nomads where you can get your money's worth while still enjoying the perks of traveling.
This is especially crucial if you're traveling alone. You wouldn't want to be stuck in your rental while working in a different country just because you fear for your safety.
Can you tolerate hot and humid weather? Can you withstand harsh winters? Even the best countries to be a digital nomad can be a bad choice for you if you're not ready for their climate.
Are you looking for a culture vulture experience, or are you more of a beach person? Match your digital nomad destination with your bucket list so you can make the most out of your digital nomad lifestyle.
8 Best Countries for Digital Nomads
We've rounded up the top countries for digital nomads to help you narrow down your options. From the best European countries for digital nomads to the cheapest places in Asia, take a look and find out which one suits you best.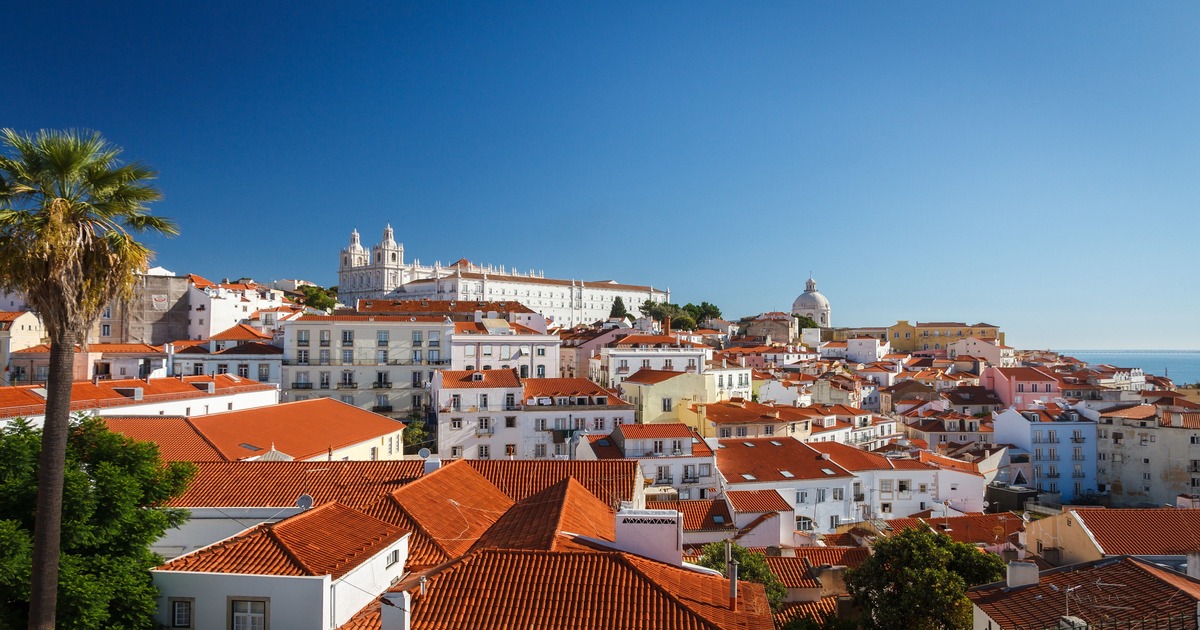 Portugal is consistently placed among the best countries for digital nomads. While its cities can get expensive (but still not as expensive as other European cities), it does have other destinations that are easier on the pocket but just as beautiful. It's generally safe and with the country investing in high-speed internet infrastructure, you won't have trouble with your Wi-Fi here. On October 30, 2022, the country started offering a new Digital Nomad visa that will allow them to live in the country for a year and possibly apply for residency to stay for a longer period. You need to prove that you can earn four times the Portuguese minimum wage (around $2,750 per month) to qualify.
Destinations: Lisbon, Portimão, Lagos Algarve, Madeira
Budget: from 2,000 USD per month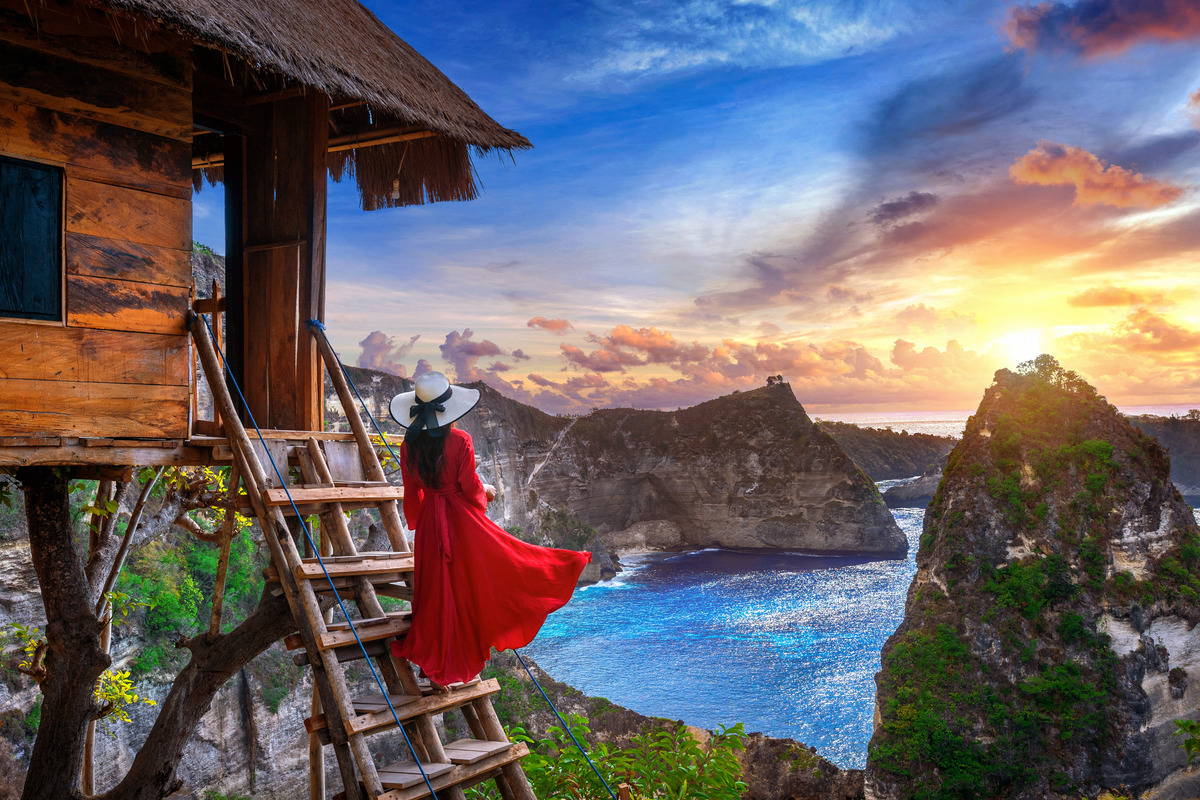 Great for yogis or anyone seeking a lush backdrop of greenery while working, Indonesia's beautiful rural destinations are some of the cheapest places for digital nomads. Canggu, Bali is one of the most popular for remote workers so it can get crowded. Ubud, Bali is your next best option. If you're working with a tighter budget, the island of Lombok and seaside Seseh are great alternatives. With an influx of remote workers choosing the country as their next home base, Indonesia is working on offering a 5-year digital nomad visa.
Destinations: Ubud, Canggu, Seminyak, Lombok, Seseh
Budget:  from 900 USD per month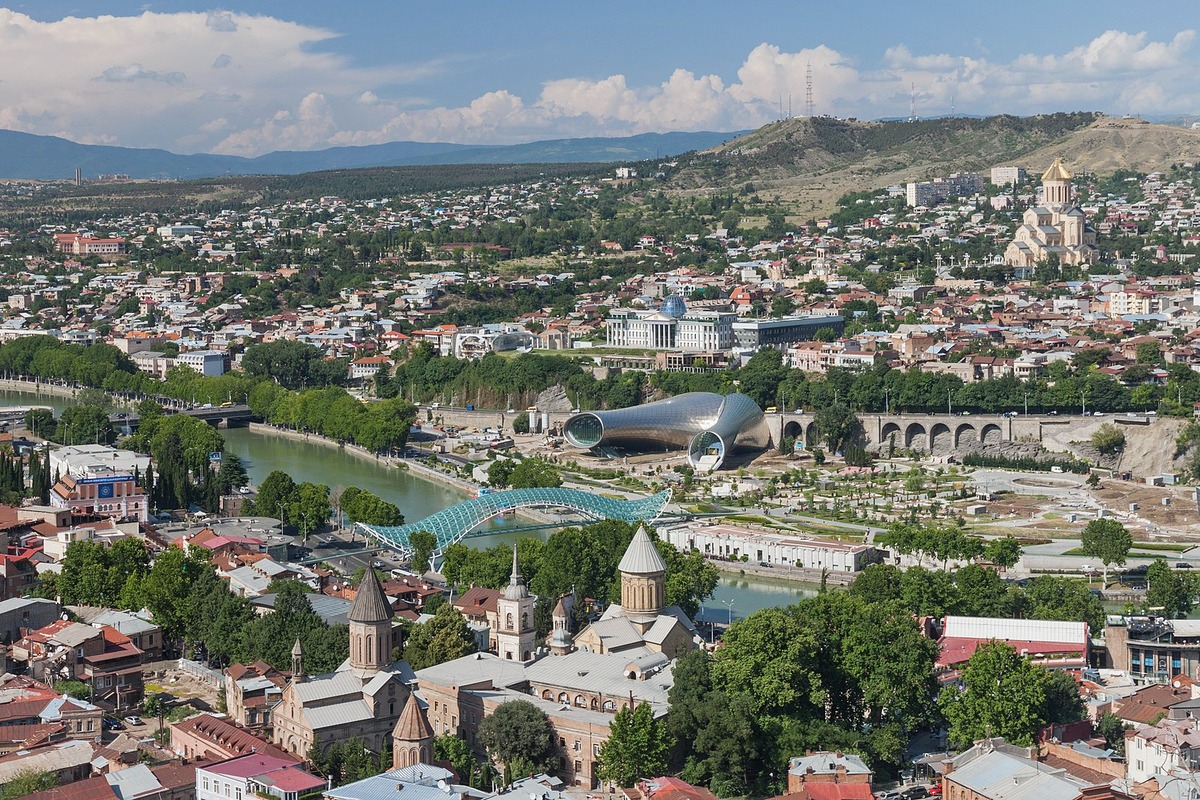 The country, and not the state — Georgia feels distinctly European and costs so much less to live in, making it one of the best and cheapest countries for digital nomads. For the Euro vibe, head to Tbilisi. Georgia is vying to be among the world's best digital nomad countries, opening itself up to citizens of 95 countries who can stay there for at least 360 days visa-free under the new scheme, Remotely from Georgia. To qualify, the digital nomad must prove that they can pay taxes while staying in Georgia, and earn a minimum monthly salary of 2,000 USD.
Destinations: Tbilisi, Batumi
Budget: from 1,900 USD per month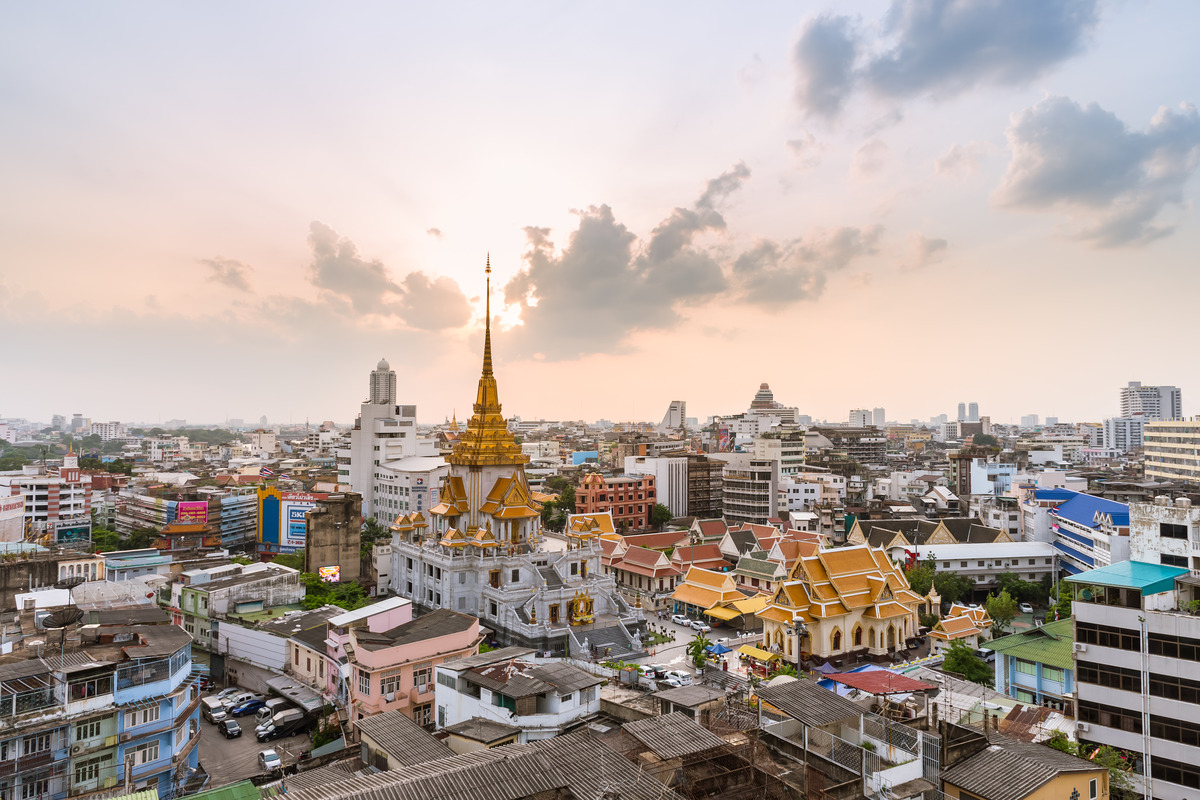 Thailand has everything: the convenience of the urban lifestyle, an exciting nightlife, mounds of historic architecture, a slower-paced beach lifestyle, and world-class cuisine. Plus it has an excellent internet connection. Not bad for being one of the most stunning yet cheapest countries for digital nomads. Its tourist cities may require expats and tourists to be more on their toes, but its off-the-beaten destinations offer safer havens. 
Destinations: Bangkok, Chiang Mai, Ko Pha Ngan, Pattaya, Krabi
Budget: from 1,200 USD per month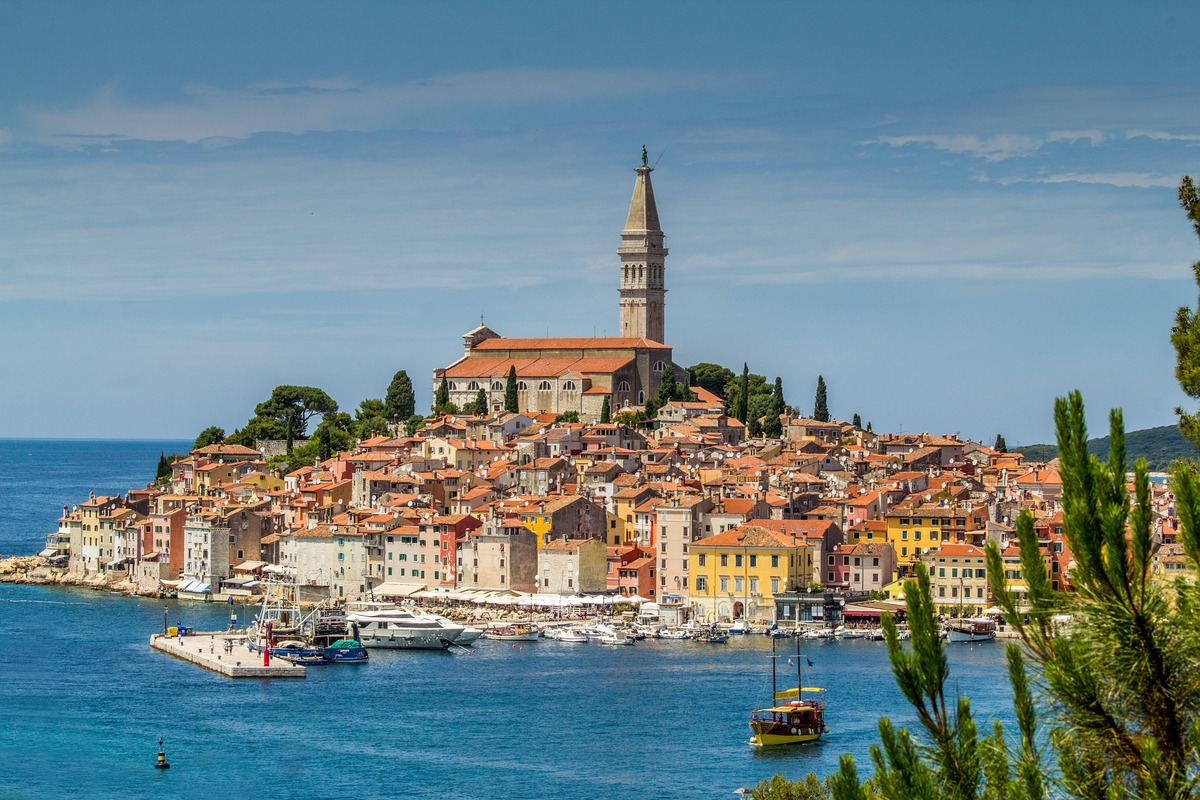 Croatia is an excellent alternative to the best European countries for digital nomads which tend to be on the expensive side. The village outside the country's historical center, Zadar, is a hub for digital nomads and is a great home base with its affordable housing. The capital of Zagreb is likewise expected to become one of Europe's next hotspots for remote workers.  If you're planning on staying for a year, Croatia has a 1-year residence permit for freelancers and private business owners. Open for non-EU/EEA citizens earning 2,300 USD a month, this temporary residence permit exempts its holders from double taxation and may even be a path to acquiring Croatian citizenship.
Destinations: Zagreb, Zadar, Dubrovnik
Budget: from 1,600 USD per month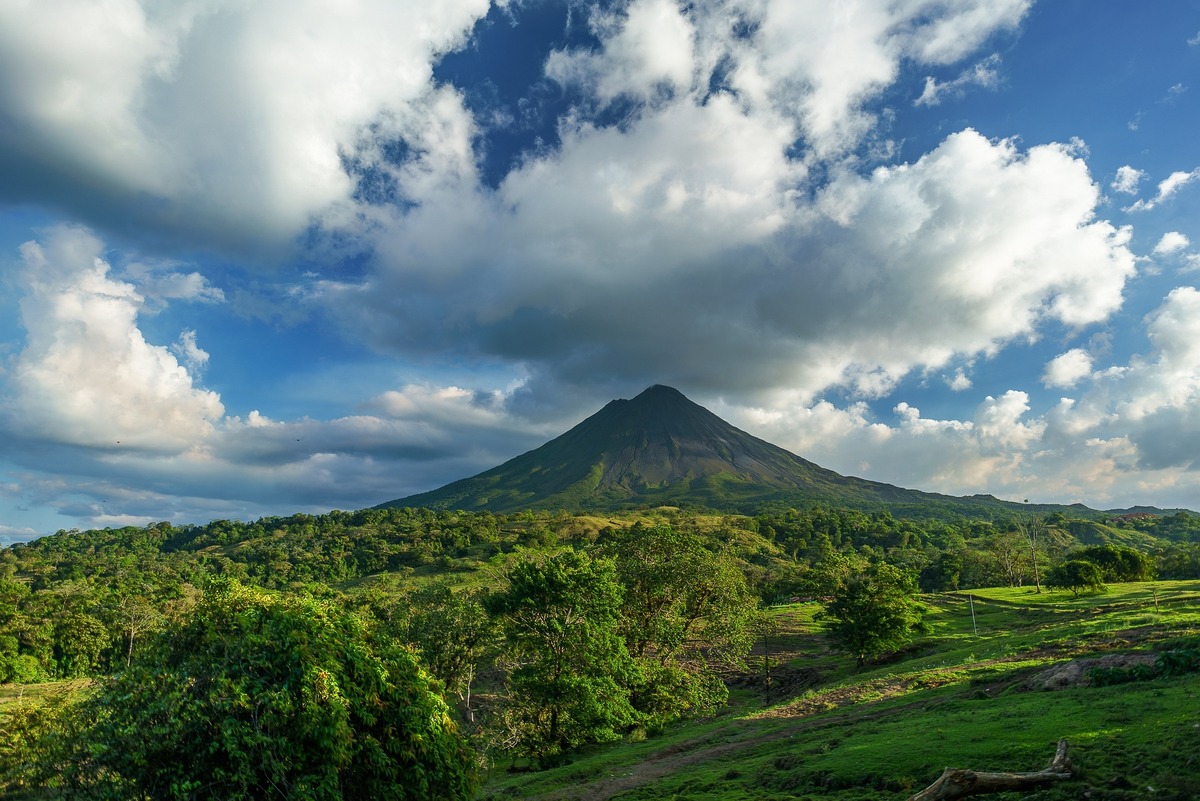 A laid-back beach and surf lifestyle, the lushest national parks, and amazing benefits for digital nomads and remote workers? Costa Rica is one of the best countries for digital nomads as it offers everything a digital nomad could possibly need in its host country. Apply for their Digital Nomad program and extend your 90-day tourist visa to one year. This program exempts you from income tax and allows you to open a national bank account and validate your driver's license for use within the country. Costa Rica has a number of suitable spots for remote work. Santa Teresa is the most popular, so it can get quite expensive. Liberia is one of the cheapest places for digital nomads in the country, though its internet can get quite spotty.
Destinations: Santa Teresa, Liberia, San José
Budget: from 1,700 USD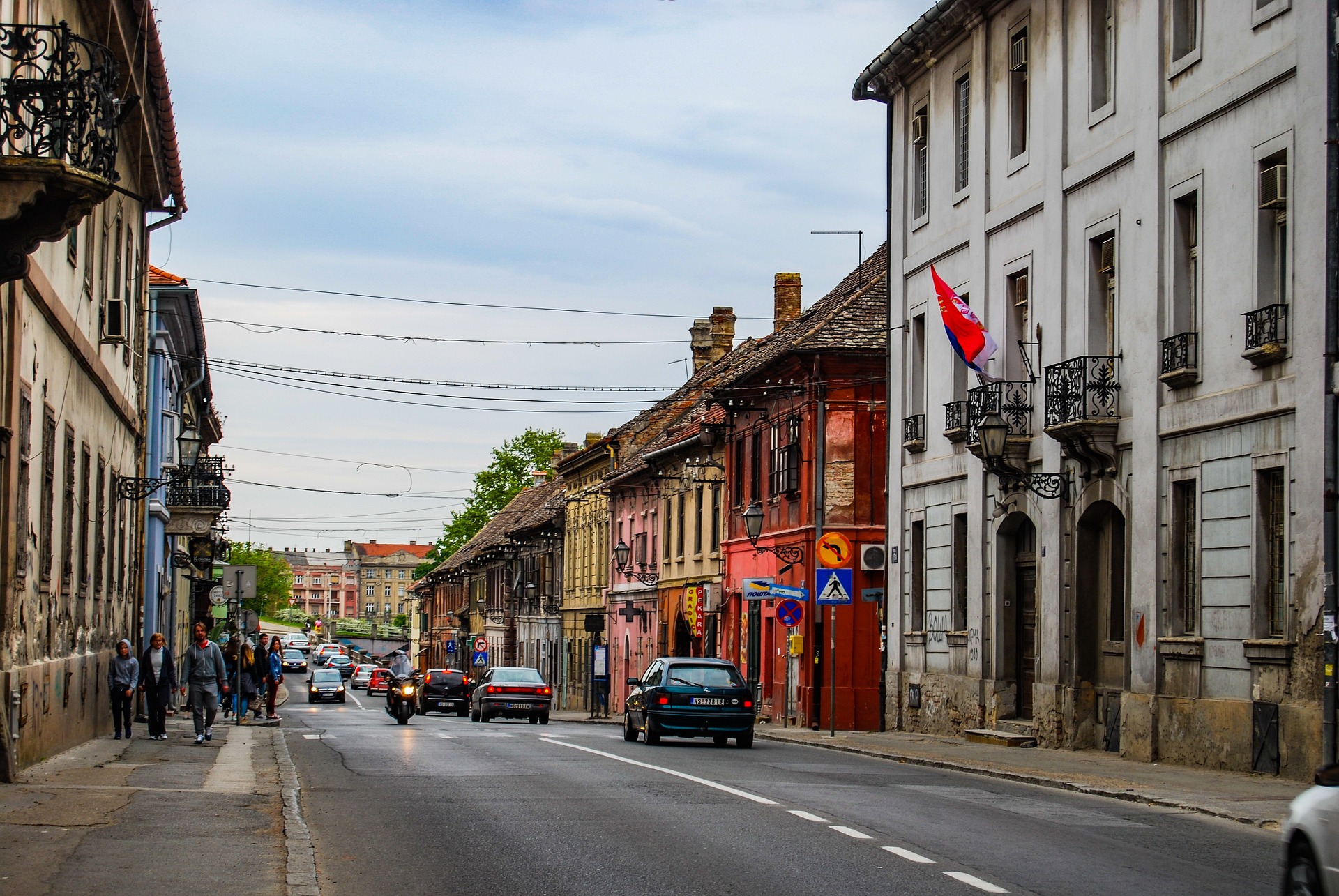 Serbia is one of the best European countries for digital nomads as it has that distinct Euro vibe but on the more laid-back and cost-friendly side. Its capital city, Belgrade is a favorite among digital nomads for its excellent facilities. But for those looking for a more immersive experience, Nis is a nice alternative — it's a little on the smaller side and is less touristy. Digital nomads can apply for a visa here that allows them to stay and work for one year, with a tax break in place exempting them from paying taxes for the first 90 days of stay.
Destinations: Belgrade, Nis
Budget: from 1,300 USD per month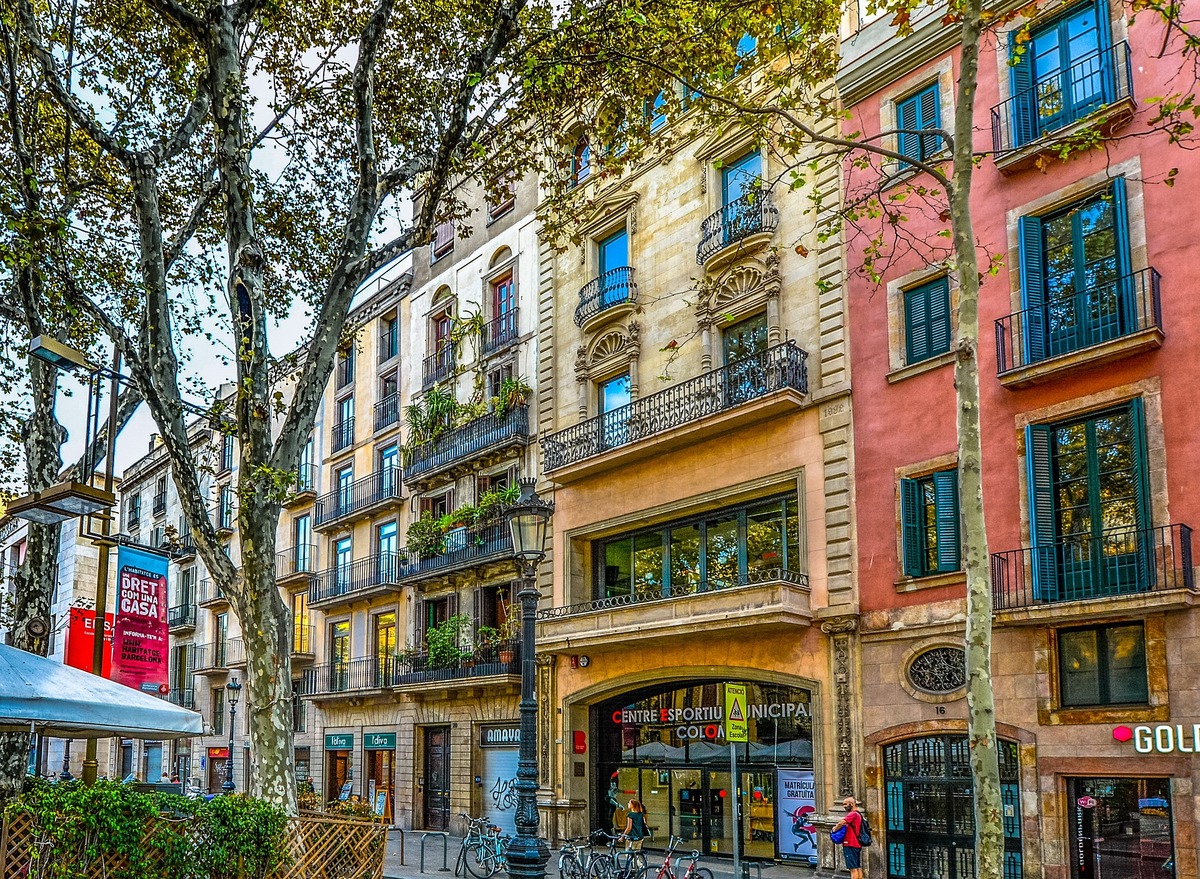 Spain is a dream destination for most of us with its rich history, languid lifestyle, and Mediterranean vibes. No wonder it's considered one of the best European countries for digital nomads. As it is a popular destination, it can get quite expensive to stay here, but places like Gran Canaria are cheaper compared to cities like Madrid or Barcelona. The country, though, is opening itself up to digital nomads as it finalizes a special 5-year visa for any non-EU/EEA citizen. Its very relaxed work lifestyle may not be fit for workaholics, but if you're seeking for a place that values healthy work-life balance, this is the best digital nomad country for you.
Destinations: Madrid, Valencia, Gran Canaria, Seville
Budget: from 2,500 USD
The digital nomad lifestyle may not be for everyone, but for those who are able, it can be quite a rewarding and exciting new experience. If you've been feeling stagnant, restless, or uninspired, going the digital nomad route or even just looking up the best countries for digital nomads may be the extra push you need to amp up your productivity and creativity.

Open yourself up to global opportunities and work anywhere by signing up for Joblu. Download the app and get instant access to job openings from some of the world's most exciting companies looking for the next digital nomad superstar.
Frequently Asked Questions about the Best Countries for Digital Nomads
Q: Where should I stay as a digital nomad?
A: Consider the best countries for digital nomads here on our list. 
Portugal

Indonesia

Georgia

Thailand

Croatia

Costa Rica

Serbia

Spain
Each country has both extravagant and affordable options, depending on what type of digital nomad lifestyle you're going for.
Q: Why is Portugal good for digital nomads?
A: Yes, Portugal is one of the best European countries for digital nomads. It's consistently top-rated as it's not as expensive as most popular European countries and yet it offers a similar vibe. The country offers a Digital Nomad visa and has invested in infrastructure to make remote work more efficient. 
Q: Do digital nomads pay taxes?
A: Depending on your length of stay and on your visa type. Some of the best digital nomad countries offer special visa types for remote workers that exempt them from paying taxes, while others will only tax a certain percentage.
Q: Do digital nomads need work visas?
A: Technically, yes. As long as you're in a different country to work, you're required to obtain a work visa to work there legally. That's why most digital nomad countries have started offering special visas specifically for remote workers.
Q: How much do you need to live as a digital nomad?
It depends on your destination. Some countries, like Indonesia, are cheaper compared to even the cheapest countries for digital nomads in Europe or the United States. As a baseline, it's safest to secure 1,000 to 2,000 USD a month.