ICYDK, some of the most successful people in history have done their masterpieces from the comfort of a coffee shop. Pablo Picasso, J.K. Rowling, Jean-Paul Sartre, Bob Dylan—you name it—these people across countries and centuries have tapped into their creativity by working in a cafe.
Of course, the pandemic has dramatically altered our daily lives and made people anxious lingering in cozy coffee shops packed with people sipping lattes. But, as more and more people take on work-from-home positions, coffee shops are becoming the new remote workplace. In fact, the largest work-from-home experiment in history has seemingly been a success. And with that, coffee shops are now becoming the go-to place for many remote workers for a variety of reasons as they offer free Wi-Fi, charging ports, and even reading corners.
Benefits of Working from a Coffee Shop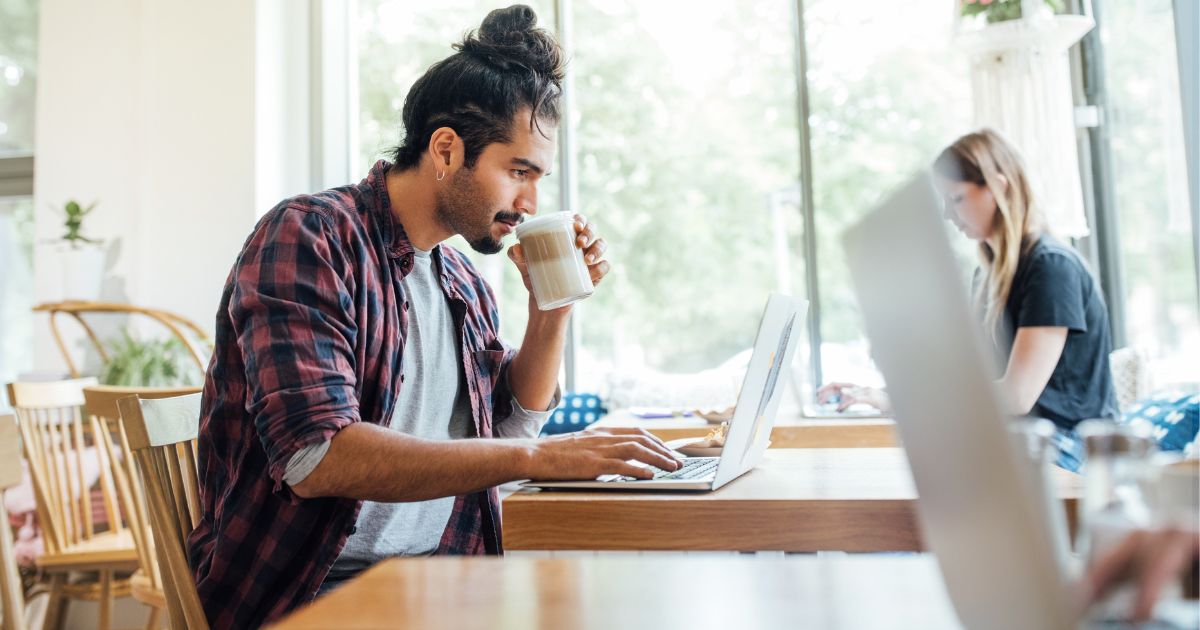 Just like co-working spaces, working from a coffee shop provides a wonderful space that is separate from home so you maintain a work-life balance. Various studies have shown that employees who spend some of their week working remotely are happier, healthier, and more productive. From a health standpoint, they also benefit from lower blood pressure, stress, and anxiety levels. Sure, some of these can be attributed to the cutting out of that rush-hour commute especially if you're working in Metro Manila, but there is no denying that the flexibility that WFH offers can increase an employee's sense of responsibility level, commitment, and self-worth.
By deciding to go out and work from a local cafe, you can also immediately create an important distinction between what is and what isn't work time. Let's say, the coffee shop becomes your office, and your house becomes your home — going to a cafe and coming home again at a set time, gives your working day some structure. 
Embracing the cafe lifestyle means you not only get out of the house, but you can also move around and choose new coffee shops to work at. In a local community, it's good to frequent a number of different cafes, spreading your coffee money around the economy and keeping every coffee shop busy.
Work-Friendly Cafes in Metro Manila You Must Try
Coffices (coffee shop offices) are not for every type of work. But if you're more of a headphones on, spreadsheets out worker bee type who likes a little background noise, the coffee shop office is the perfect setup for you! 
Of course, not all coffices are created equal. The best have free Wi-Fi, plenty of charging ports, and a laptop-friendly vibe —that's a given. The other factors are up for debate. Cool with artistic aesthetics? Basic and serviceable coffee? Bakery? Lunch options? There's a coffice for that! 
Instead of hustling from your bed slash office slash conference room for another day, why not take advantage of flexible work-from-home policies and try these cool work spots in Manila? Here, we rounded up some work-friendly cafes in Metro Manila that won't disappoint. Take a look at our picks. 
1. Commune Cafe + Bar in Makati City
When you need to work remotely with fast Wi-Fi, Commune is definitely a work-friendly cafe in Metro Manila to consider. Located in the vibrant district of Poblacion, most students and freelancers gather here either to catch up with friends or chase a deadline. Its cozy vibe stretches to the spacious balcony, which provides that pretty conducive space that you need for focused work.
Address: 36 Polaris, Makati City
Budget: USD 3 – 10
2. Habitual Coffee in Makati City
Originally a hidden coffee shop in a warehouse at Chino Roces, Makati, Habitual Coffee is now one of the preferred work-friendly cafes in Metro Manila. It still features that chill and laid-back vibe with a minimalist interior and an open coffee bar. The cafe has limited seating but is still perfect for customers who want to focus on getting work done. Good news for people from the North, Habitual Coffee has a branch at Ayala Vertis North.
Address: Paseo Heights, Salcedo Village, L.P. Leviste Street, Makati City
Budget: USD 2.5 – 5
3. Common Folk in Quezon City
Less is more may sound like a cliche but with the minimalist design trend that is here to stay, Common Folk is easily becoming one of our favorite work spots in Manila. Customers can also delight in their menu, which includes pasta dishes, sandwiches, and rice bowls. So, if you live up north, this work-friendly cafe is one you can't miss.
Address: 79 Katipunan Ave, Quezon City
Budget: USD 2 – 2.5
4. High Grounds in Quezon City
If you're still looking for cafes up north, this coffee shop with fast and stable Wi-Fi is your best option! Often frequented by gamers, freelancers and students alike, High Grounds provides a space for your work and gaming needs. It's basically a cafe, restaurant, computer ship, and co-working space all rolled into one.
Address: 67 Scout Rallos St., Diliman, Quezon City
Budget: USD 3 – 10
5. Bad Cafe in Makati City
This hole-in-the-wall cafe in Legaspi Village is also one of the best work spots in Manila. It has a quiet atmosphere that remote workers will love. Its Japanese-inspired interior is chic and cozy. The coffee menu is pretty straightforward, you can never go wrong with a pick-me-up latte or their handcrafted brews.
Address: Windsor Tower, Unit 101-A, 163 Legazpi Street, Legazpi Village, Makati City
Budget: USD 3.5 – 7
6. YDG Coffee in Mandaluyong
Early morning hustlers, start your mornings right at YDG Coffee! Enjoy a cup of coffee, try their delectable meals ranging from Silog plates to Cubano sandwiches, and a calming ambiance that's just right for a remote worker.
Address: Ground Floor, Mandala Park, Shaw Blvd, Pleasant Hills, Mandaluyong City
Budget: USD 1.5 – 3.5
7. Blocleaf Cafe in Malate Manila
Blocleaf is a tiny coffee shop in Malate, Manila, providing a neutral location if you want to work with a small group. It stands out because of its minimalist, functional design and floor-to-ceiling windows, which bring in natural light. Aside from the espresso drinks, their dirty lattes are a must-try!
Address: 1850 M. H. Del Pilar St, Malate, Manila
Budget: USD 2.5 – 5
Important Coffee Shop Etiquettes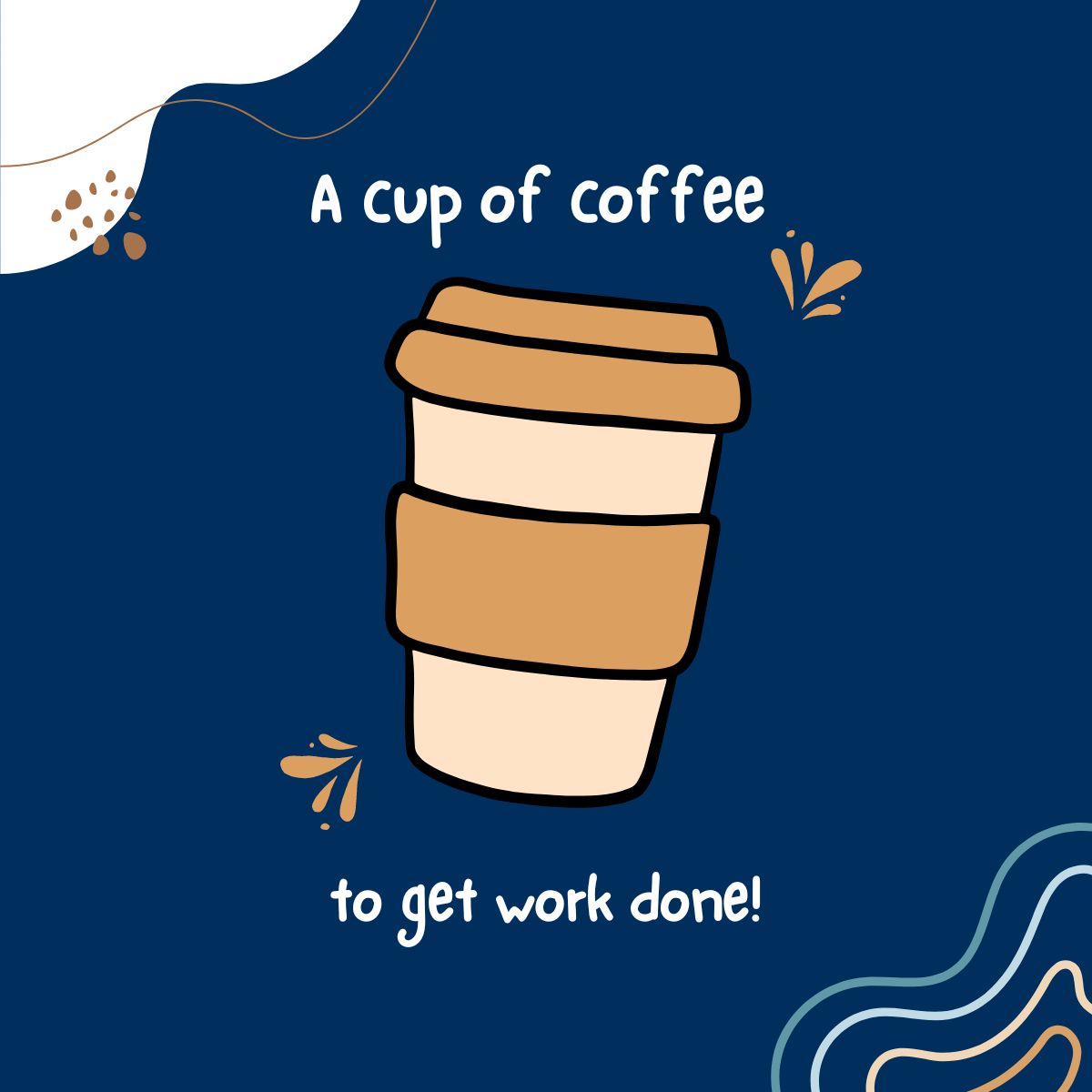 For some of us, in order to get some real, focused work done, it's necessary to break the routine, get out of the house, and work from a coffee shop. However, working from a cafe is not as straightforward as it seems. From where to sit to the appropriate amount of time to stay, here's a primer on how to work from a coffee shop. 
Use headphones

Come prepared

When in doubt, always follow house rules

Buy something and reorder often

Refrain from asking others to watch your belongings

Don't overstay

Be respectful and discrete with your business
There's no denying that a lot of people have grown bored of working from home. That's why many of us opt to work at a cafe as it provides a change of scenery that can help us feel more focused and motivated. 
But before you go to your favorite work-friendly cafe, keep in mind some of the basic etiquettes and tips we mentioned in this article. After all, when you're at a cafe, you're in a public space where other people are working. 
Looking for a job? Search for the best opportunities that match your skills and experience on Joblu. Joblu will help you find meaningful jobs and secure work-from-home options that will fit your dream lifestyle. Download the Joblu app now. 
Frequently Asked Questions About Work-Friendly Cafes in Metro Manila
Q: How long can you sit in a coffee shop to do work?
A: Arguably, the maximum time you should be occupying a coffee shop is four hours. Always remember that just like at a popular restaurant or bar, coffee shops rely on open tables to serve more people. 
Q: How do I make my office feel like a coffee shop?
A: Make a list of your favorite design elements in your go-to coffee shop. Determining this will help you conceptualize the look of your home office.
Q: Where can I work remotely in Manila? 
A: Aside from coffee shops, Manila also has great co-working spaces. Working in such a place would help if you are looking to work remotely in a quiet and calm environment.